Well, it has indeed been a while, and what makes it even worse is that it's all lies. I did go to another library last week, on Wednesday. I remember it like it was last week...it was warm, and gorgeous out; I rode my bike to the library, and finished reading the book I already had out; I came home and didn't write about it at all. But I have an excuse. I put it off and put it off, and then my computer stopped turning on, so I had to get THAT fixed, and now it is, so I guess it is time.
Unsurprisingly, I loved the post-punk book. Somewhat predictably, it made me nostalgic for late seventies New York, a time when it was terrifying to even ride the subways. (Anyone else remember
tokens
? Just a side question.) More on that later. But the first half of the book was totally rad, all about bands that I enjoy from the period, like Public Image Limited, Joy Division, and Wire, to name a few. Reynolds also discussed what the scenes in the different cities were like, from London to San Francisco (hence the discussion of No Wave-era New York). The second half of the book was equally entertaining and well written, but it was about groups I have less interest in: Adam Ant, Dexy's Midnight Runners, the Human League, and it finished up with Frankie goes to Hollywood. They all have interesting stories, if not interesting music. I highly recommend the book to any and all music fans.
The Powers comic was good, not Bendis' best work, but it certainly kept me entertained throughout the half hour or so it took me to read it. And so, with these books (nearly) finished, I set out on my bike to enjoy the beautiful day and picked a library with another book about New York in the late seventies, this one with focusing on both politics and the Yankees. The ride was harrowing, because I started going down Third Avenue, which is split by the
BQE
, and there was heavy traffic on it. Then I had the long six avenue blocks uphill to Ninth Ave. But after that it was pretty much smooth sailing the rest of the way to the
Borough Park Branch
.
Branch: Borough Park
Location: 1265 43rd St. at 13th Ave.
Transport: bicycle
Book:
Ladies and Gentlemen, the Bronx is Burning
by Jonathan Mahler
Date: Wednesday, February 28, 2007
As you can see on my handy little map at the bottom of the blog, this library is pretty close to the last two I went to (Midwood and Mapleton). Therefore it should come as no surprise that there were, in fact, plenty of Hasidic Jews there. I mention this mainly because after a week, I don't remember much else about the place. The building is apparently from 1955, but they don't have a water fountain. Also, the drink machine was out of service. Whatever. Don't go there, it was boring. I mean, it was ok I guess. But public buildings should probably have some sort of hydration service other than the bathroom sink. If you ask me!
The book was so great. It's all about 1977 New York City, which included the serial killer David Berkowitz (Son of Sam) and the blackout, as well as the Yankees winning the World Series and Reggie Jackson's three home runs on three pitches. I really enjoyed the parts about the blackout, which is described in detail from the perspective of the ConEd workers, and the Yankees' manager Billy Martin constantly fighting with George Steinbrenner and Reggie Jackson. The bits about the mayoral election were good too (Ed Koch beats Mario Cuomo). I felt a bit disappointed by the ending; it was almost as if Mahler didn't really know how to wrap things up so he just let the book end. Still, though, a thoroughly enjoyable read, and it'll have me on the lookout for more New York history.
I guess that'll do it for today. Pictures:
I liked it how it looked with the one next to it. Get it?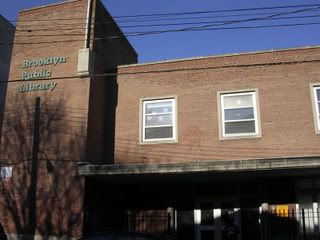 That's just it.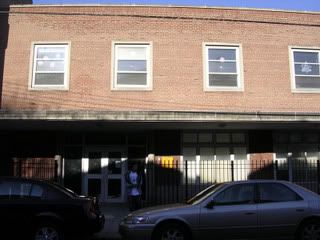 Just the front. Of it.
Well, there should be another entry soon, I mean, I finished that other book, so...yeah. It's too cold and windy for the bike today but there's always trains. And on that note, seeya later.